乍暖还寒时,
春意料峭中,
相约十里梅林,
繁花如海荡漾,若雪满地;
层层叠叠,犹如风吹麦浪。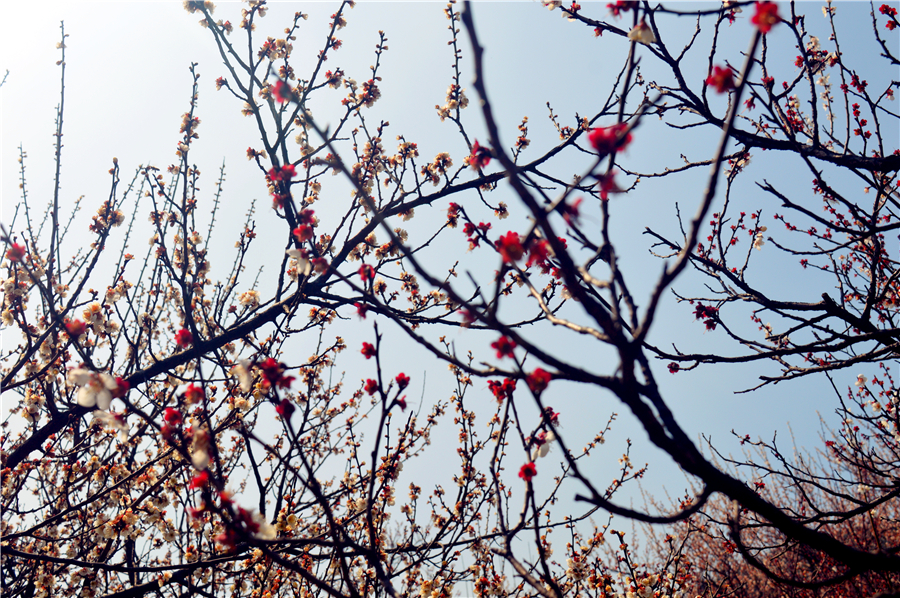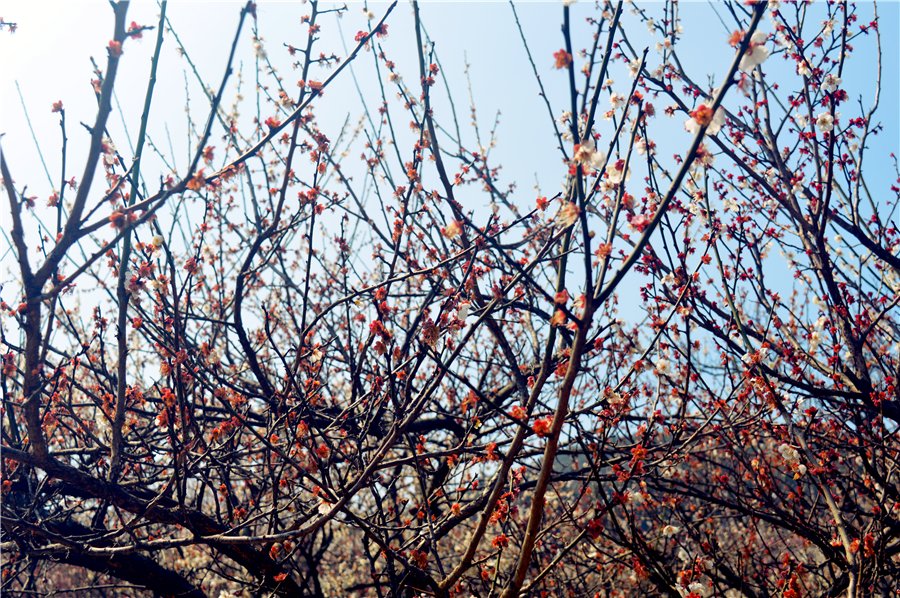 Hope everyone is doing great. Workdays are going by fast! Sometimes, I need to work overnight to get everything done. I try to relax on weekend. My parents came to Suzhou for a visit. I am so fortunate to live not too far away from my parents. We could get together every month to travel or have dinner. It is great to enjoy good food and good company with my parents. The weather at Suzhou is more spring-like this month.
首先祝大家工作日愉快。这周的工作日过得超快,我一直在通宵加班。周末必须放松一下。这周,苏州的天气更像春天,或者说春天已经来了。老爸老妈周末来了苏州看梅花。很幸运,老爸老妈住的地方离我不远,两小时的车程,我们可以经常一起周末周边游,有父母陪伴的周末时光,是我这周的一大乐事。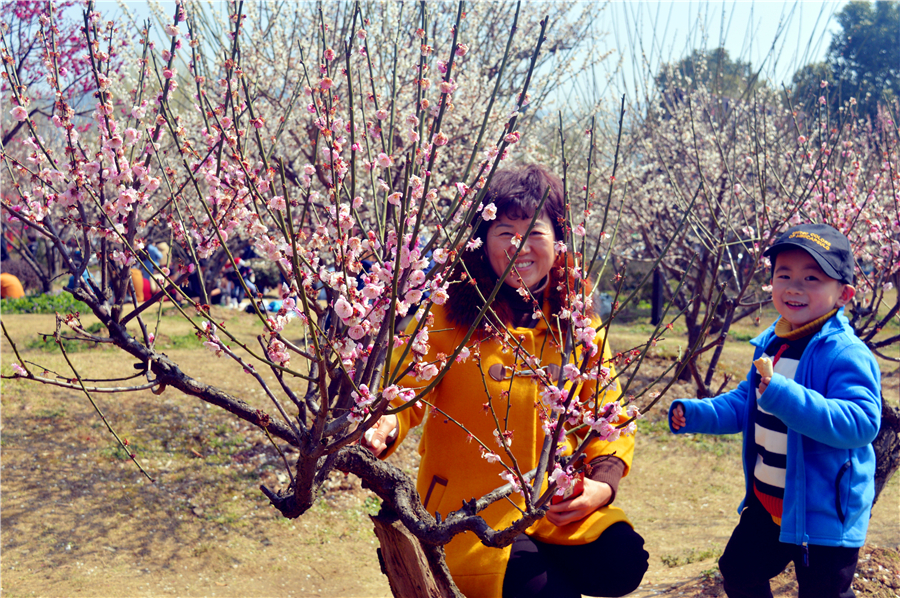 My mum and son. I really enjoy taking photos for them.
很喜欢给我家女王大人跟小盆友拍合照,他们俩都是超配合。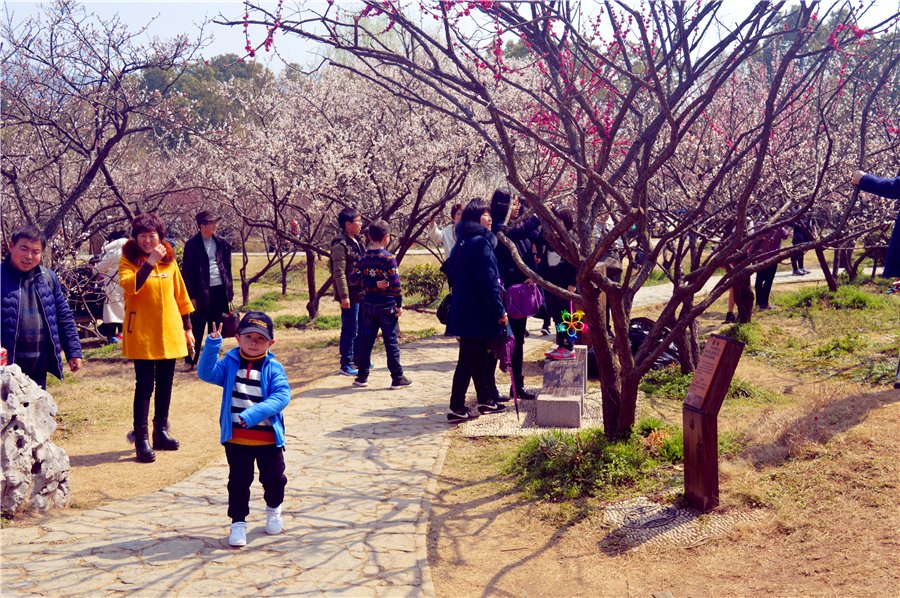 I used to get back to my hometown to visit my parents every month. Since I had my little son, life is getting busy. I have probably the busiest life EVER right now, and we don't have time to visit them every month. Instead, my parents drove to Suzhou and spent time with me.
我以前每个月都会回老家,不管多大,老爸老妈都是我永远的依靠。自从我有了我的小Ethan以后,生活就变得忙碌起来。而现在可能是最忙碌的生活,我没有时间每个月都去看他们。相反,我的父母自己开车来到苏州,和我一起欢度周末。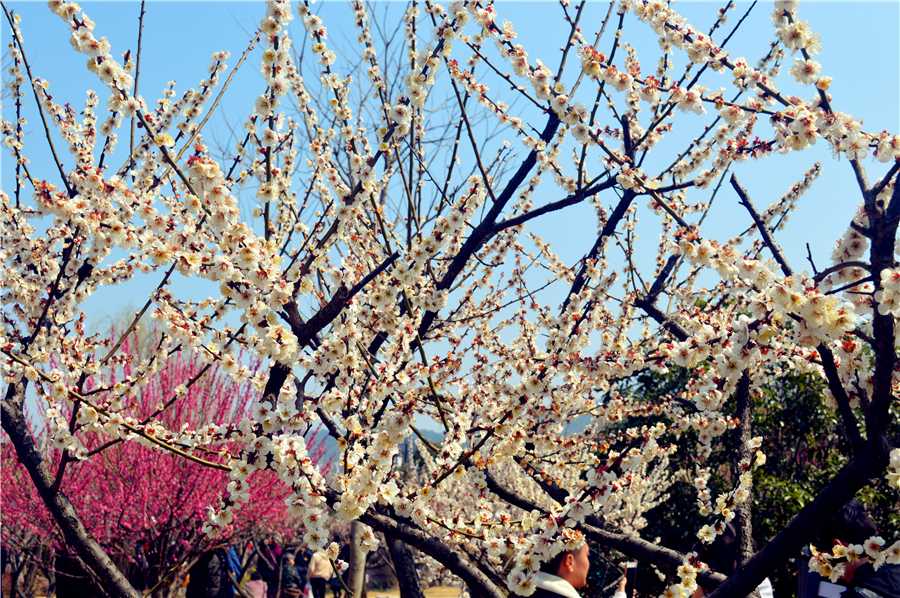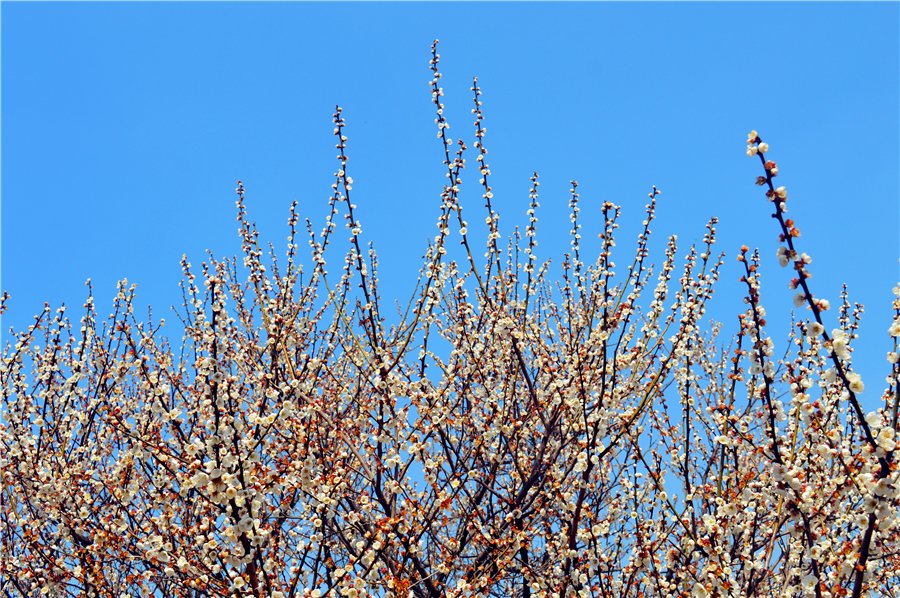 Everyone has an unspoken feeling to their parents. I could understand what they mean even there is no word for it. I loved having them. My mom is the best cook in the world.
每个人对父母都有一种特殊的亲情。不要他们多言语,我可以理解他们的意思。自豪的是,我的妈妈是世界上最好的厨师。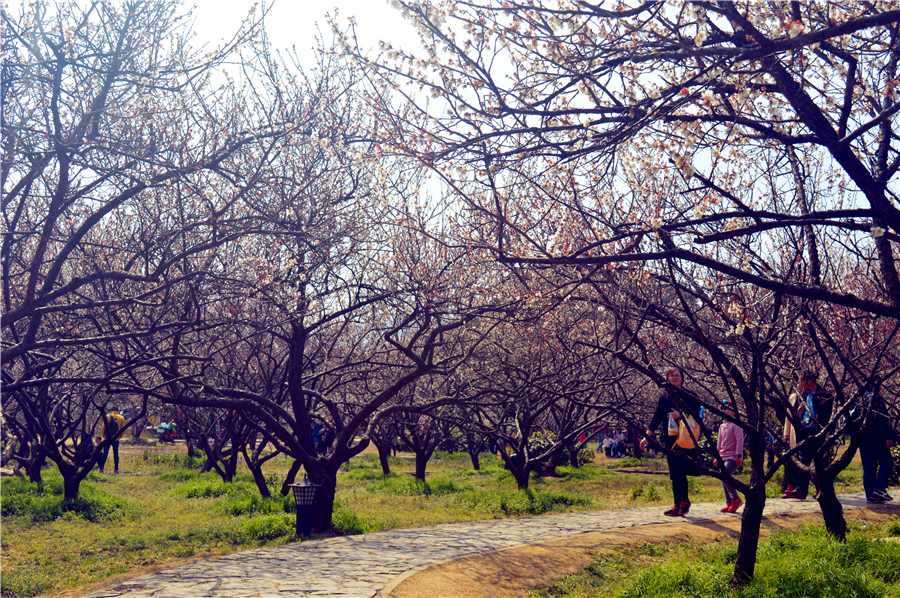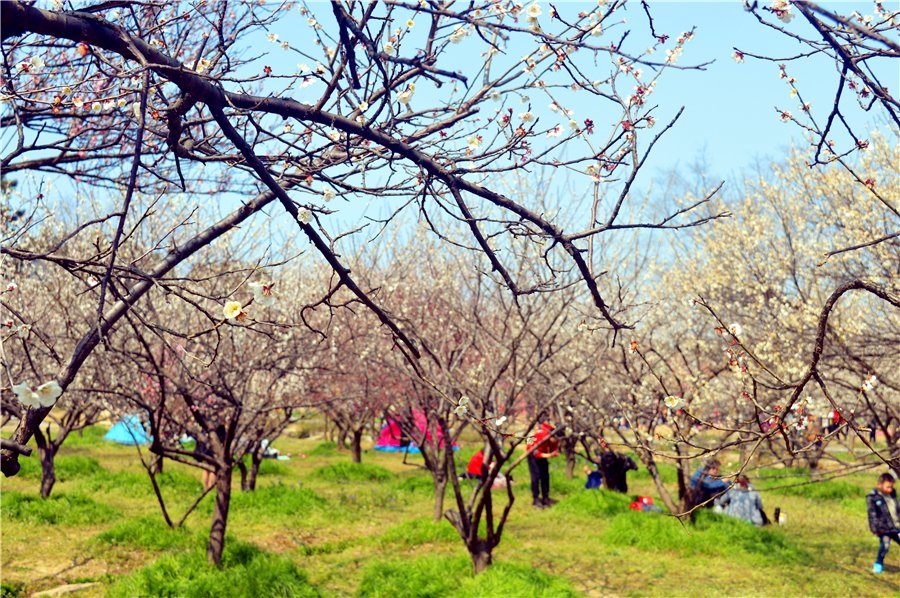 This weekend, we went to Xiangxuehai to see the plum blossom. And we stayed at a hotel near it, which gives us a chance to have a deep visit to the Guangfu town. It was fun, of course. I invited my mum to do the nail art with me. And she invited me for a great dinner. So, overall things are going great. I really do enjoy spending time with my parents. I will share it in my next post.
我们住在附近的一家酒店,这让我们有机会深入光福镇。我邀请我的妈妈和我一起做美甲。她邀请我吃了一顿丰盛的晚餐。总之,我真的很喜欢和父母在一起的时光。我将在下一篇文章中分享我们一起农家乐的饭店。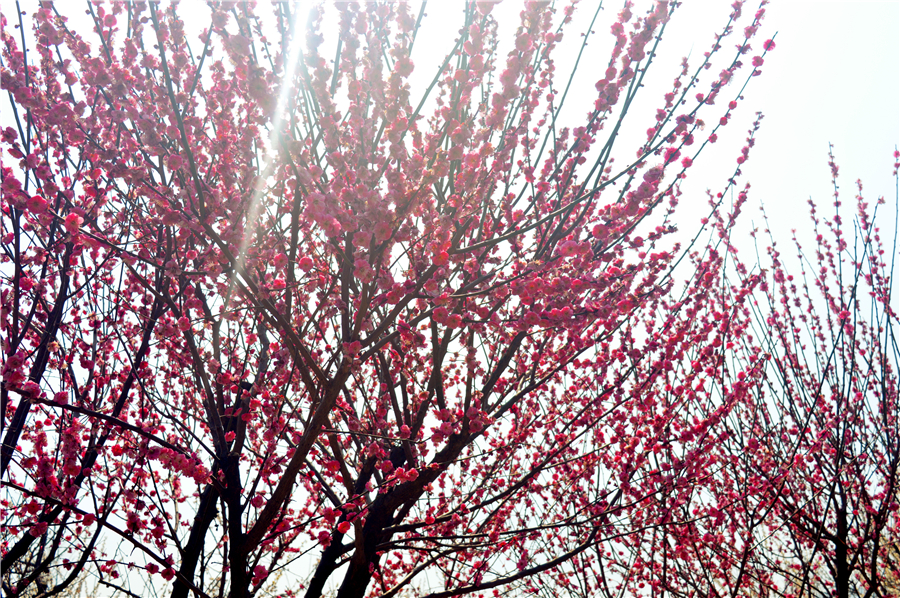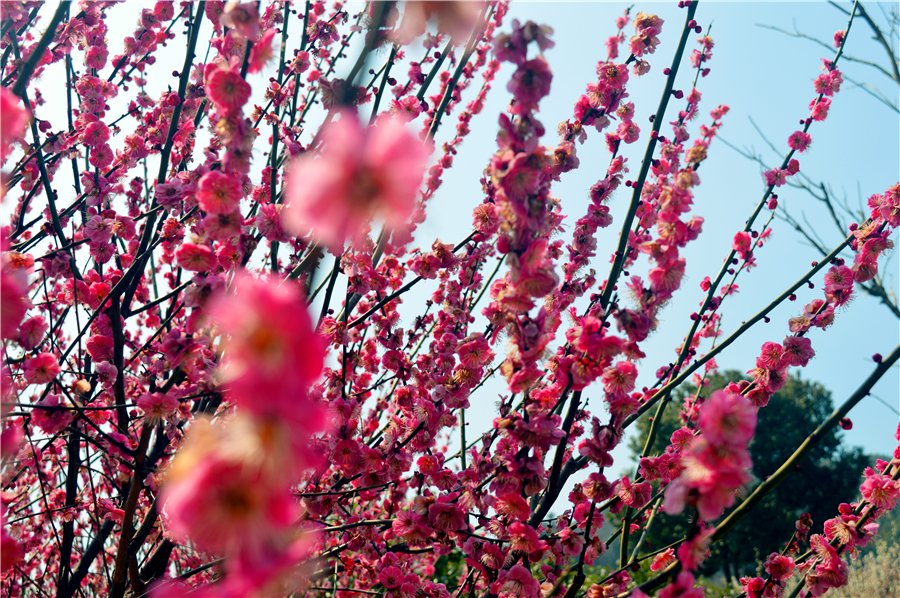 I am looking forward to May filled with holidays, which are my favorite! Ethan planned a travel to Zhuhai. I cannot WAIT!
我期待着五月充满假期,这是我最喜欢的! 期待!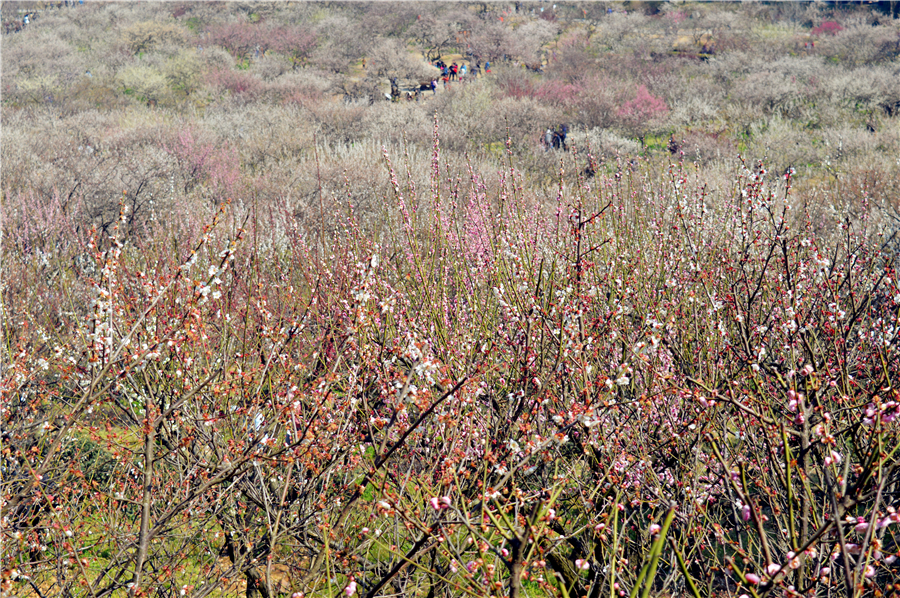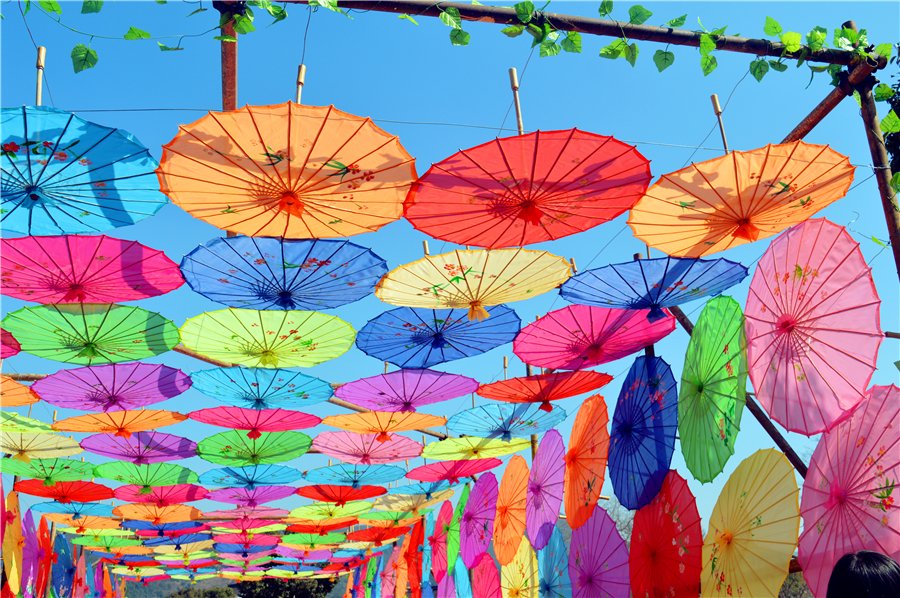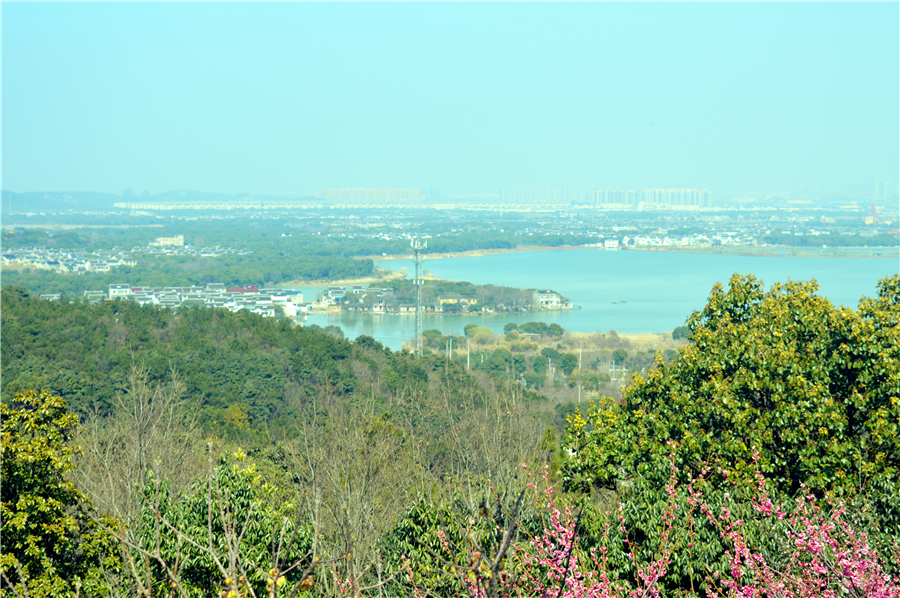 The sightseeing at the top of the hill.
香雪海山顶的景色